Hey guys it's been awhile since I've posted a report but for some reason it takes me forever to post up a report and resize pictures and everything. Maybe you guys have some advice on re-sizing pictures.
Anyways, I've been trying to catch my first small mouth this year with no luck. I've really only tried here at Vulcan. I know there are plenty on the fox but I am still uncomfortable with river fishing as of yet particularly without waders. I was really hoping to catch one here today being my second time out here this year.
It took awhile to drag my girlfriend outta bed and out to Three Oaks so we got there around 11:30 and started out in front of the marina in about 30 FOW. With the first cast I got a nice 20-24" channel cat with a dropshot worm. First for me on a dropshot and third cat ever.
Uploading video but I'm on DSL so should be done by tomorrow.
We continue using the drop shot in-front of the marina and my girlfriend lands her first ever pike and it's a decent one at 24".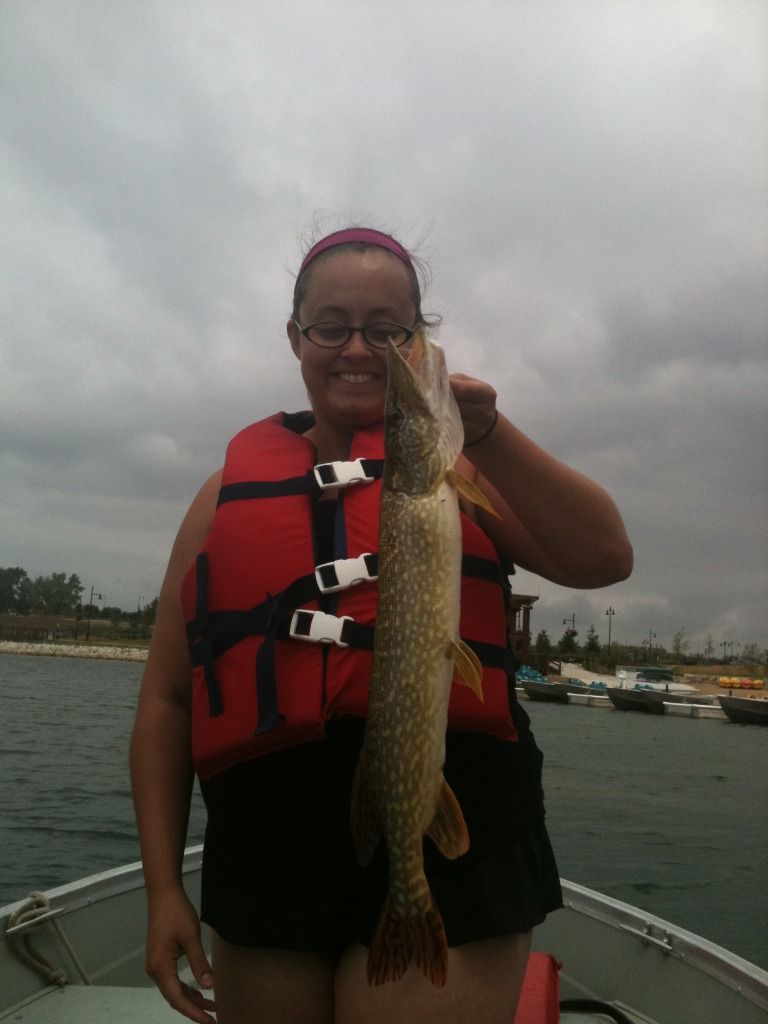 She caught one more in-front of the marina but lost it as she was bringing it in. I told her we would still count it.
We moved out to the east side of the lake in search of my first small mouth and caught this guy in about 30 fow again on a dropshot.
We found a little point on the south end of the lake that dropped into 20 fow and I caught one more large mouth about the same size as the last and we were done for the day. Not bad for 3 hours but I'm still in search of my first small mouth!